Saturday, February 23, 2019
ABSTRACT ART BLOG, UNINTENDED ART ON A PLATE
Art on a plate is one project I enjoyed working on. I always love to work on new surfaces and experience new ideas.
Sponsored
These paintings done on plates with a textured background were inspired by the texture that is found on old decaying buildings falling apart.
These buildings, have this fascinating
mixture of different layers of paint mixed with damp wallpaper, and peeling walls.
I am into old buildings, they are intriguing and fascinating to me.
Last week, I visited a 120yr old building and the texture and patina on the zinc shed in the yard, with different shades of reds and browns was really rich.
The main house was once a small manor and the same could be said for the walls, for there were layers and layers
of a peeled surface, each showing coats of paint, mixed with wallpaper installed by previous inhabitants of the property.
Each former owner, putting their mark on these walls.
While others that were present, saw decay and sighed, I saw unintended Art in the making and I love that.
Sponsored
I was inspired, to recreate my impression of these walls on plates............. Enjoy!
Thursday, January 17, 2019
These days, all I read in the newspapers on a daily basis, could be summed up into three parts,
1.Global economy.
2.Disregard for Human rights.
3.Climate change.
STOLEN BABIES
This informs my decision, on many aspects of our lives, in this world that we live in. It goes on to determine how we think and how we live.
SPONSORED
I have read the same newspaper brand for years, and that particular brand of newspaper, is what I read everyday and at the end of reading it, I am filled with mixed feelings
200 CHIBOK GIRLS KIDNAPPED IN NIGERIA
I sit and wonder, about everything life. I try to process the events I read in my mind, some of th
em are so heartbreaking. It makes me wonder, how these things could even be conceived let alone allowed to happen.
THE RELIEVED MOTHER
As an artist, each day I try to replay these events differently in my mind, giving it a face, in order for me to fully understand, or even come to terms with some of these events, we are witnessing that are being brought to our attention daily.
I have made quite a few of these stories, that you and I have read in the papers, in some way, into drawings.
These drawing are mixed media, and were made with charcoal and Ink, on the financial pages of my daily news paper.
I did these illustrations on the
financial pages of the newspaper I read
because finance, plays a huge part in a lot of these events that happen in our lives.
SPONSORED
I am telling these stories, through Ink as a medium on newspaper sheets with a street art style in a rather Pedestrian way because life has become too simplistic to us all we have all become complacent in one way or another, ignoring facts as we are faced with onslaught of events that overwhelm us all.
Nature at Stake
These Art stories are a reminder to help us further understand how these events, have truly in some way changed our perceptions about life.
Finally, for me it's all about storytelling the times we are in with ART! ......... ENJOY
SPONSORED
Miabo Enyadike
www.artmiabo.com
Monday, December 31, 2018


ARTIST AND THEIR PERSONAL STYLE | MIABO ENYADIKE.
What is Your Art Style?
The Artist, especially the fine Artist is one that communicates their raw and true emotions through their work.
Underwater Coral Reefs Series; Abstract Art; Ink on paperboard; Miabo Enyadike.
The talent that is birth through these kinds of emotions from the Artist, is the Artwork we see them create time after time, giving it relevance regardless of their personal social status.
Discover my Art in Saatchi.com/artmiabo
This for me is the definition of the Art style of an Artist.
Consistency is key as well as fluidity, an ability to play with all mediums and still be recognizable is the defining factor of an Artist with their own style.
Circles of Fire; Abstract Art; Ink on paperboard; Miabo Enyadike.
This style is not a trend! but one that is given to the Artist as a personal vision and its instructed from within, so much so that even the Artist cannot really explain, how or run away from it, but can only translate this vision into reality.
Chaos;Abstract Art; Ink on paperboard; Miabo Enyadike
Some might call it talent, I might agree but from a deeper sense, I would call it a gift was given by our maker.
Every Artist has their own true individual style and this is true to them only.
'Silhouette of a Woman';Abstract Art; Ink on paperboard;Miabo Enyadike.
That is why even Artist, trained in higher institutions with degrees and Artist that are self-taught really don't have any distinctions between them because the talent is talent plain and simple.
Discover my Art in Saatchi.com/artmiabo
This is my personal view, don't get me wrong. Out there, it is our style and the ability to communicate events, in a way that people can identify with.
The Family; Abstract Art; Ink on paperboard; Miabo Enyadike.
While pus
hing boundaries
,
creating social media
awareness and
consciousness
that is relevant
to our world, that matters.
'The Dress'; Abstract Art; Ink on Paperboard; Miabo Enyadike.
Every other qualification becomes a bonus. I have a degree honors in Fine Applied Art since 1992, I remember how it felt like in class, I was some kind of renegade, I didn't quite 'fit in'.
I enjoyed Art classes, after all, we were left pretty much by ourselves to create Art.
'My Garden'; Abstract Art; Ink on paperboard;
Miabo Enyadike.
I just was not satisfied.
My lecturers
didn't like the way I
painted or drew objects. It just didn't look like, what my other course mates were doing.
'Lady'; Abstract Art; Ink on Paperboard; Miabo Enyadike
I did struggle a bit with the practical aspect of my course but excelled in Art history and every other theoretical aspect of my course outline.
Hence the reason after graduation, I worked in the oil servicing industry, abandoning my craft for a while.
Discover my Art in Saatchi.com/artmiabo
I say this because there are gifted brilliant Artist out there, that may be in school or are self-taught Artist with a peculiar Art style that is different from others, my advice is simply don't give up, it is your God-given gift and style, own it and work it!
'I love myself'; Abstract Art;Ink on paperboard; Miabo Enyadike.
In the time it would be relevant and catch the audience that it appeals too at the right time.
I say this because the reason there is an enduring appeal, for the works of
Picasso
,
Kandinsky
,
Warhol
,
Jasper Johns
,
Dieter Roth
,
Chagall
,
Frida Kahlo
just to name a few of these calibre of Artist and all the 20th century Movements from
Impressionism
,
Expressionism
,
cubism
to
Dada
,
that we have studied and come to respect and adore, is simply their style and consistent loyalty, adamant almost fanatical faithfulness, to their own peculiar genius.
Distance; Abstract Art;
Ink on paperboard;Miabo Enyadike.
Staying true to their inner vision of how they see the world, from within their soul.
From a fresh perspective, communicating it, in a way that allows the audience to explore and enmesh, themselves in their world with them.
Discover my Art in Saatchi.com/artmiabo
The peculiar style of the Artist will always come first, in the way we tell our story and the medium in which it is communicated is our style as Artists.
It is what we have, it is our brand
message.
It is what we sell, the technique we use and how it is applied is our formula for distinction.
Flower arrangement; Abstract Art; Ink on paperboard;Miabo Enyadike
I know I can speak for myself as an Artist, it took me time to come into my own style finally staying true to my vision.
Jekyll and Hyde; Abstract Art Ink on paperboard; Miabo Enyadike.
Now for me it is not about other excellent Art or Artist out there, but to admire and be encouraged by the work done by these brilliant minds.
Mother and Child fleeing Conflict Series; Abstract Art; Ink on Paper board; Miabo Enyadike
Whilst been grateful that I also have a vision and a dream, that can be translated into something that is tangible and appreciated, no matter the size of the audience or the platform.
Discover my Art in Saatchi.com/artmiabo
So the question goes again,
WHAT IS YOUR ART STYLE?......
Enjoy.
Miabo
www.artmiabo.com
Labels: abstract art expressionism, abstractpainting, art education, art gallery, art publication, artist, artmiabo, colours, expressionism, Fineart, miabo enyadike, modern, storytelling, wallart
Monday, April 16, 2018
HOW TO USE RED, BLUE, YELLOW, GREEN, COLOURS IN ABSTRACT PAINTING.
My paint pallet this year has been quite slim, I have relied on four colors to produce and create art and craft why? I don't know... I just see myself drawn to different shades of Red, blue, yellow and green.
AFRICAN: ART ILLUSTRATION BY MIABO ENYADIKE
These very bold and striking primary colors, should not lay the foundation of an Artwork, and they are quite scary to use, with an exception of green which is a calm secondary color, derived from yellow and blue.
Lately, I use these colors, in an intense way of not diluting or mixing the colors, to produce a certain hue or color. I just apply these colors directly, on the surface or material I'm working with, and keep going on.
50% Off 1st 3 Months + 12 FREE Own-Forever Classes
(through 3/13)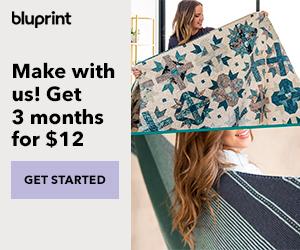 For me, the inspiration behind the use of these four colors, I think stems from the basic and pedestal way Art is created in the villages of Africa and I love it!.
FLOWERS IN A VASE BY MIABO ENYADIKE
Whatever color, that is made available to the African village Artist, is used with gratitude and pleasure to create stunning colorful Art just
'The Way They See It'! interpreted in their own simple creativity.
This has been my ideal way of painting, but lately, I have come to realize that it is my way of painting, creating 'Art The Way I See It', with my own narrative, devoid of complications, but in a simple way that gets the message across almost childlike.
Also, with a limited color pallet, but one that strikes the viewer and audience to wonder and be part of my narrative, on how I interpret my personal views, on People, Events and Nature.
Now I rely on my raw undiluted color pallet of Red, Blue, Yellow, and Green, not only as a medium to tell a story but with the sole purpose of creating Art....until otherwise .......Enjoy.
ABSTRACT PAINTINGS SOLD HERE
Labels: abstract art, Abstract Painting, Africa, art, art blog, art blogger, art exhibition, art gallery, art publication, conceptual art., contemporaryart, expressionism, modern art